---
OVERSEAS CUSTOM PROGRAM
Finally your idea can be delivered to you, from your imagination, to the factory, then to your customer. We specialize in overseas production with our own factories in Asia. This is how we can deliver your idea at a snap.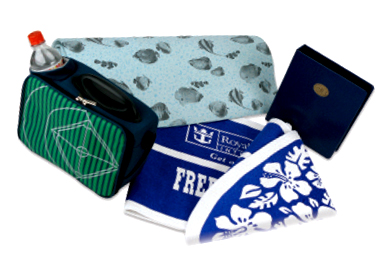 Benefits :
Lower cost, thus higher profit margin. Take advantage of our more powerful purchasing power in the industry, and let us deliver this product to you.
F.O.B. Los Angeles, avoiding any importation red tape for you.
You will not assume the risk of not knowing the integrity of the factory overseas. Feel comfortable you are working with our own factory, just like you were ordering from our Los Angeles facilities.
Customize your order the way you want it to be.
We provide top of the line materials, dyes, hardware, sublimation services, embroidery, silk screening and much more.
Logistics Program : with our 100,000 square feet building, we are able to assist you on logistics, or specific needs like mass distribution (fees are based on job specifications).
We can fulfill any special needs: custom cartons labeling, tagging, special packaging.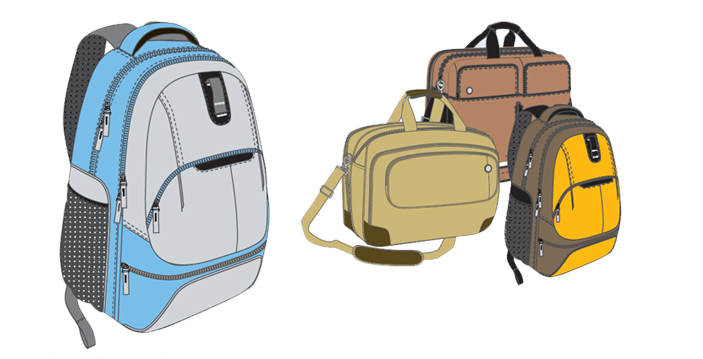 How do I know if an overseas project is for me?
You have moderate to excellent lead times. (75 days average after pre-pro sample approval on most jobs).
Minimums vary by project. Contact us for more details.
Your client wants a unique or modified design.
It is not in our catalog.
Your idea is so good to be left behind.

Let's get started
Don't miss out on savings, by going overseas.
Either you are starting from an idea or already have elaborated a whole concept with drawing, details, pictures or samples; we will make this come true.
The more details you can give us, will put us closer to producing your product in mind.
We will give you a quote based on the information provided.
Once you agree on pricing and all other conditions, we are ready to proceed fulfilling your order.
Send us a formal Purchase Order. Then you will receive your pre-pro sample in 2 - 3 weeks.
After sample approval, final production arrives to our Los Angeles premises and ships out, in an average of 75 days lead time.